Welcome
I have been p roviding professional wedding photography for over 20 years In 2013 I won the Maryland Heritage Photo Contest as well as the Garrett County Autumn Glory Photo Contest. This summer I will be at Art in the Park as well as the Art and Wine Festival.
I enjoy exploring and taking full advantage of the setting and personalities involved. I really like playing with the light and capturing that special backlighting, sparkle, and wow color, or dramatic black and white. I strive for a strong sense of place as well as illustrating all the emotional and beautiful details of your big day.
A Little About Me
I especially enjoy the photographic challenge, pressures and creativity demanded at weddings. I have been a professional photographer since 1982 and I have had over 3,500 photos published in a wide range of magazines and publications such as Audubon, National Geographic Traveller, Outside, Maryland and Virginia Magazines, Town and Country and Paddler, as well as many commercial brochures and catalogs. I am a diverse photographer able to deal almost any situation, environment and weather.
I have been working in Photoshop since version 2.0. I understand what color balance and what steps are required to deliver to you properly adjusted high resolution images.
Basic Wedding Photography Scenario
Depending on each wedding scenario and the time I am booked for, I normally arrive prior to the ceremony to take photos of the bride and groom separately preparing for the ceremony. This usually includes pictures of the bride getting ready with her mother, bridesmaids, and family. Prior to the ceremony if the timing allows, I also take pictures of the groom and his groomsmen if time allows.
I also am available for rehearsal dinner, and wedding brunches.
Ceremony photos are taken (if it is ok with the minister), and I use my creative talents to take some interesting images that capture the exchange of vows.
After the ceremony I usually take the formal groupings as well as portraits of the bride and groom. I try to do this work efficiently and to make it fun. Nothing is worse than having your guests wait hours for the photography to be completed. These shots are usually taken outdoors at a photogenic site near or at the location. Church photos are also taken if required.
In addition, I take exceptional pictures at the reception such as: cake cutting, toasts, garter, bouquet, first dance etc as well as, candids of friends and families casually posed in small groups, partying and dancing. If you know a picture you want during the wedding just tell me and I'll happily take it. I am working for you so take advantage of me.
Please write down your photo list prior to the wedding if you have specific groupings you are interested in capturing. Exact scenarios and the days timing are best discussed at a pre-meeting or teleconference, with final plans submitted via email leading up to the big day. However, don't worry, it's our job to make things go smoothly and stay felexible. We have a lot of experience so we try and help in any way we can.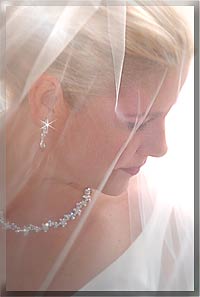 Pre-Wedding Meetings
Couples are welcome to visit my home/studio in Friendsville, just call to set up a meeting. I also can sometimes make arrangements to meet you at various wedding facilities. If travel over 40 miles is required for a pre-meeting there is a $100 travel fee that is charged.
Engagement Photos | Click Here For Slideshow

In most cases I take them outside near my studio in Friendsville at one of many beautiful natural areas. Mountain views, waterfalls, forest, you name it. 2-2.5 hour engagement photo sessions are approx $300-500. I am available to travel to additional locations in the western Maryland Region such as the C&O Canel, Greenridge State Forest, etc. for add'l travel fees.
A word on Deep Creek Lake Weddings
The majority of my wedding photography is done in Garrett County and the Deep Creek Lake Area. This is a fantastic wedding venue due to its close proximity and central location to a huge portion of the U.S. population. Our area is also a resort and recreation paradise with tons of outstanding activities for your guests to participate in while they are attending your wedding. There are also several wedding facilities in the area from chic elegant barns, to lake front resorts.