What you will do: My primary goal is to help you get those creative juices flowing, take you too some nice spots for image making and to be there to answer questions and provide some guidance on image making techniques, considerations and technical know how. Most workshops have folks of varying knowledge and experience so I try and custom tailor some of the teaching with some one on one time so I can help you with any specific areas you are interested in or need help in understanding. Things I can help you with include; determining the proper exposure in difficult lighting situations, exploiting depth of field (or lack of) for maximum effect, how to protect and use cameras in inclement or cold weather, and understanding compositional techniques to add interest and depth to your photos. Teaching is done in a casual way and learning is accomplished 'by doing', questions, ideas, and inspirational moments!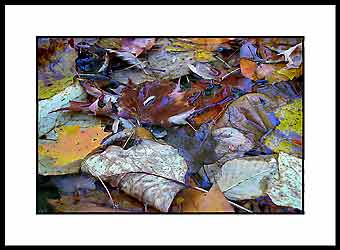 We work alot on getting off auto settings and exploring the drama that can be added to your images by varying exposures and developing and understanding about low key and high key images.
Surprisingly, many folks are interested in things such as how to make money with photography, showing and selling photography on the internet, and what it's like to pursue a photography career. If these things interest you we'll have time to delve into these areas as well. I also have been working in Photoshop since version 2 so digital imaging is also something I can help you with. If you want to sell event or stock photography online I can help you get started.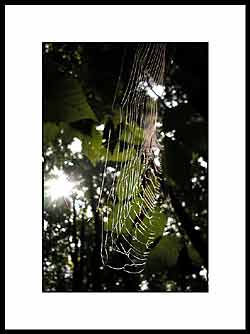 Lightweight tripods are very helpful as is a macro lens. We will be hiking so a massive amount of camera stuff or a hard to carry camera bag is not necessary or desirable. We walk a 1-2 miles during the day. If you have any questions, email me or call me at 800-446-7554. Digital cameras ok (I normally use one) and bring lots and lots batteries, and sufficient flash cards or other storage memeory.
What to Bring: Bring slide film 6-8 rolls, and SLR camera equipment in a suitable backpack or fanny pack. Digital cameras and equipment with sufficient memory, batteries and weather protection. Macro focusing lens helpful. Protect from wet weather with ziploc bags and bring small umbrella if rainy or snowy. Trips run rain, snow or shine. Pack a lunch, or snacks and be prepared to get creative. I bring hot coco or refreshements on on all winter and spring workshops.
Winter Workshops
Dress for the weather, it's the mountains and it can be very cold. Lightweight wool gloves that you can wear inside mittens can be the best system for those truly winter days. A wool balaclava style hat, or wool knit with scarf or neck-up can be essential. A parka with a hood is also very warm. The best style of boots are ones that can keep your feet warm. I recommend the rubber bottom leather upper 'Sorel' style felt pack boots with a woll removable liner, and wools socks that don't make your boots too tight. Dress in layers and bring more rather than to little. A small backpack for that extra sweater is recommended. Windpants, and long underwear for those really cold days is a requirement to stay toasty warm. We are never that far from the car so if you get to cold we can take some time to warm up.
If you have any questions about what to bring or wear please call or email me
The Leader: Crede Haskins Calhoun II is an accomplished professional photographer, nature photographer and expert wilderness guide. He has had photos published in Outside, Paddler, Maryland Magazine, Viriginia Magazine, Natural History, Audubon, National Geographic Traveler, National Geographic Books, Sierra, New England Travelar, Paddler, River Runner, Canoe, US Water News, and numerous other national trade publications and local brochures. Over 3,200 of Credes pictures have appeared in magazines, commercial brochures and catalogs for the resort, recreation, adventure manufacturing, and travel industry. Crede has also had one man photography shows of his photography at the Art Company, Appalachian Gallery, MAC Benedum Gallery, Well Hung Gallery, Windrush Gallery, Maryland Governors Mansion Juried Show, and was a participant in the Friendsville Community Borders Project that produced an exhibit at Morgan State Univ. Museum in Baltimore. Crede has won several awards for his fine art and commercial photography and graphic design, including the prestigios Silver Medallion Award from the National Marketing Council, and People's Choice at the Maryland Governors Mansion Art Show. Crede also has several giant 8'X28' Photo Murals as well as smaller backlit photos on rotating display at BWI Airport. Crede recently sold a photo for use on a Capitol One Credit Card, and many of his photographs grace the walls of numerous vacation homes and private collections.